Should I swap my bath for a shower? Will this impact on any future sale?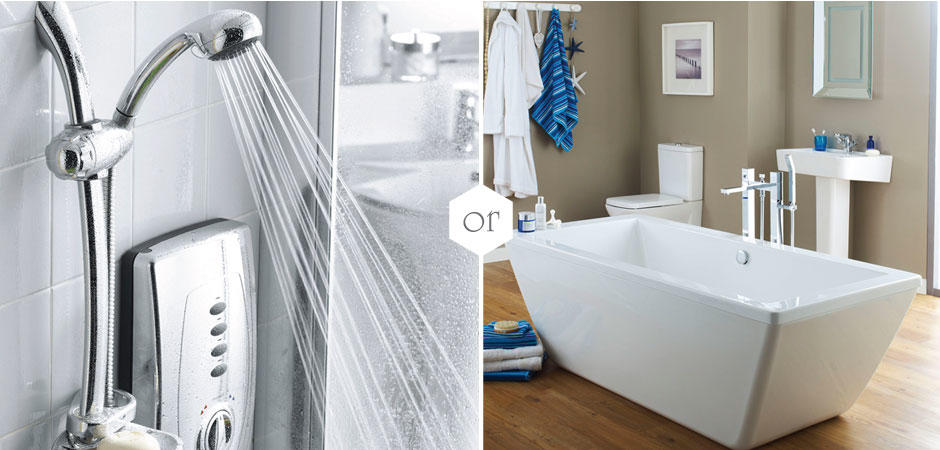 There are many reasons why someone may feel a bath is surplus to requirements, perhaps you are too busy and a shower fits in with your lifestyle, perhaps a shower is easier for your mobility, takes up less space or (Like me!) you just like to singalong 80s power ballads at full volume! Undoubtedly however, some people such as parents of young children or people who just love a good soak will need a bath.
This shouldn't concern you overly as you have to live in and enjoy your home but the dilemma comes if you are considering selling in the next 5 years, you don't want potential buyers put off or offering lower as they factor in the cost of a new bathroom. A typical bathroom refurbishment could cost in the region of £3000 - £10,000 depending on the size and quality the buyer may want. Bear in mind that whilst not having a bath may put off some potential buyers, I would suggest a stylish recently installed shower room will add more value to a property than an old dated bathroom suite.
Most importantly, you should consider who the potential buyer for your property is likely to be? If you live in a family sized house, the potential drop off in interested parties would be greater for having no bath than it would be if you live in a two bedroom bungalow, where the buyer is more likely to have no children and possibly prefer a shower if planning for a future of reduced mobility.
Talk to a Property Ladder and discuss if a proposed renovation would add value to your property and suit the likely potential buyer.