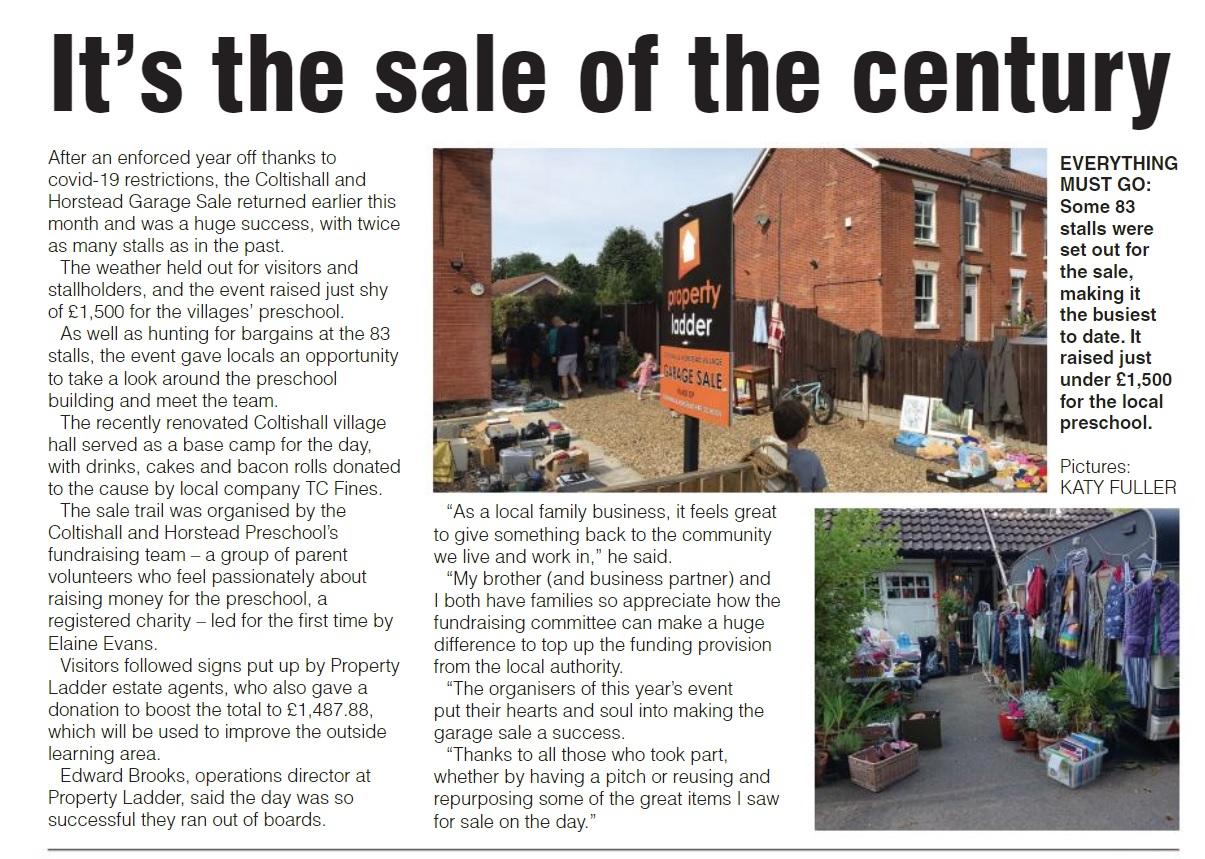 We're experts in selling property of all shapes and sizes but we were delighted recently to get out of our comfort zone and help with the 2021 Coltishall & Horstead Garage Sale in aid of the Coltishall Preschool.
We donated for every special pitch sign displayed, doubling the moment made from pitches by the charity.
The event attracted over 80 participants, the biggest ever, and even caught the attention of the local press!