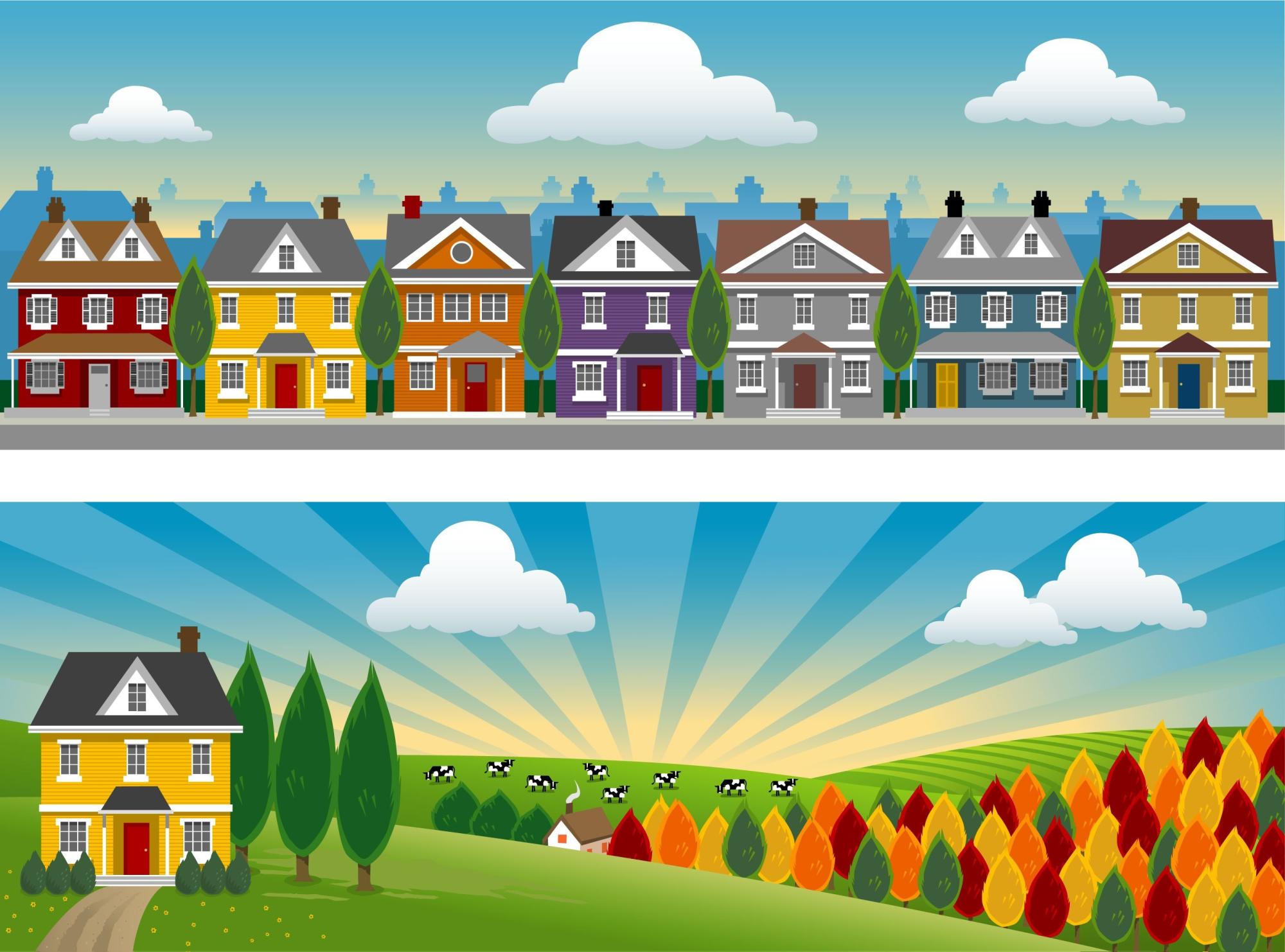 For me there is no contest between city and country... I'm a country boy all day long.
I appreciate that there are some drawbacks however; getting an emergency loaf of bread involves a drive, there are no street lamps when walking at night, there are no pavements for the pushchair, the school run is too far to run, broadband speed could be quicker and if I crack my window on a hot summers day, I invite hordes of Thunder Flies to enter every picture and TV screen in the house.
Despite these little inconveniences, there are so many positives of being in the countryside; the peace and quiet, seeing the band of the milky way on a clear night, beautiful sunsets, tearing through the woods with the family and seeing deer & pheasants from the windows.
Whichever you prefer, the reasons may not always seem logical and are deeply personal.